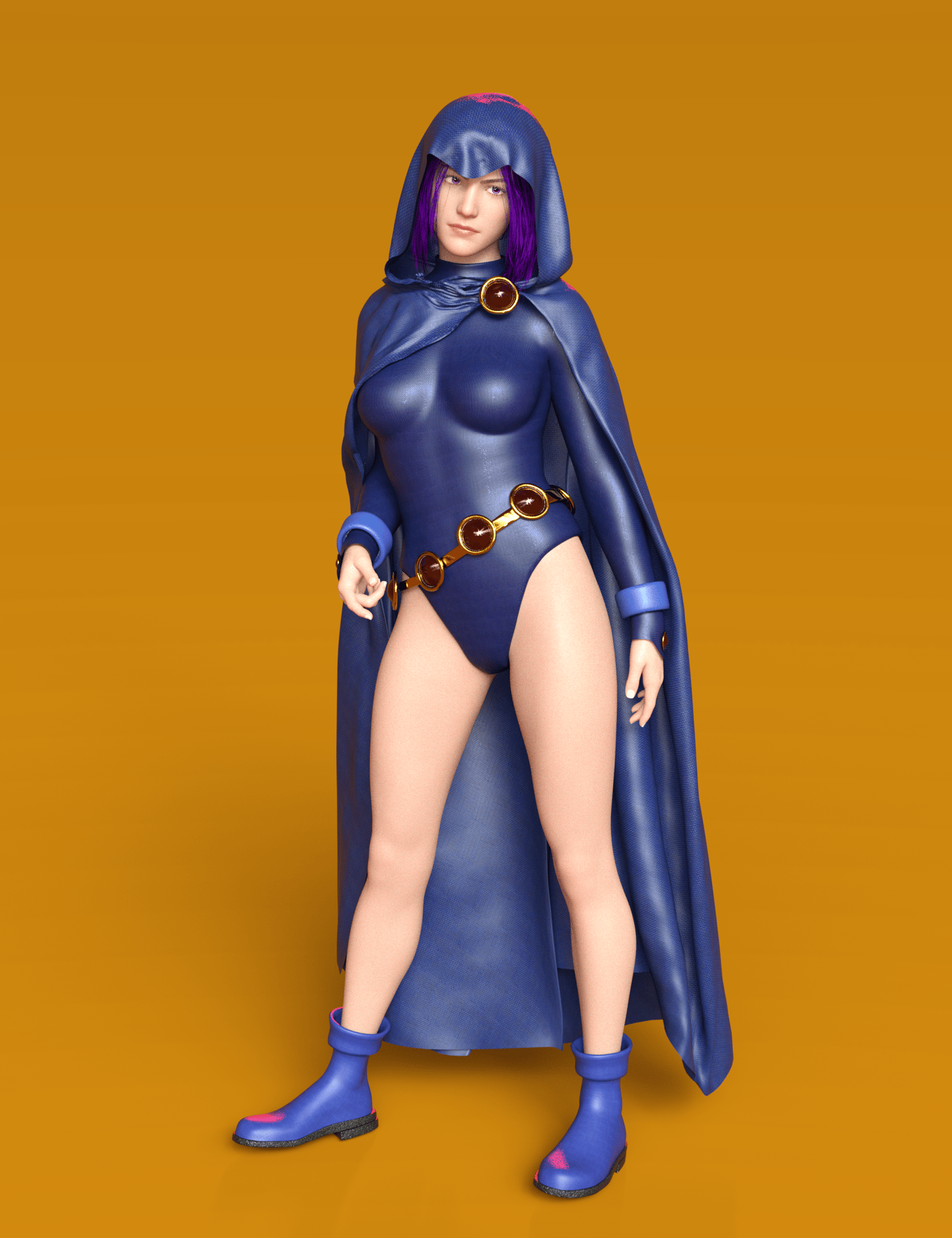 Raven for G8F
On Sale
$8.99
This is a high quality Raven costume for the Genesis 8 female. It's been modeled from the ground up and is not an adaptation of any other suit. It's fully UVed and rigged to work with DAZ Studio Iray, featuring PBR Textures. The belt and disks of the costume are rigged separately so they can be repositioned and don't distort with resizing/morphing the figure. The outfit comes with:

Cape
Boots
Unitard
Forehead Gem
Disks for her hands, cape pin, and belt.

The cape has a morph for lowering the hood. I have found that with the hood down you can use Dforce Strand based hair, but when the hood is up, it's better to use geometry based hair.